Dear Friend,
Koko's 46th birthday was on July 4th — there's still time to wish her a Happy Birthday! We thank all of Koko's fans around the world for the outpouring of birthday messages and support received so far — you can send her a message too! We're going to share her favorites on both Koko.org and Facebook!
Koko really enjoyed her birthday party, which she helped plan — and especially enjoyed choosing her favorite foods from this chart: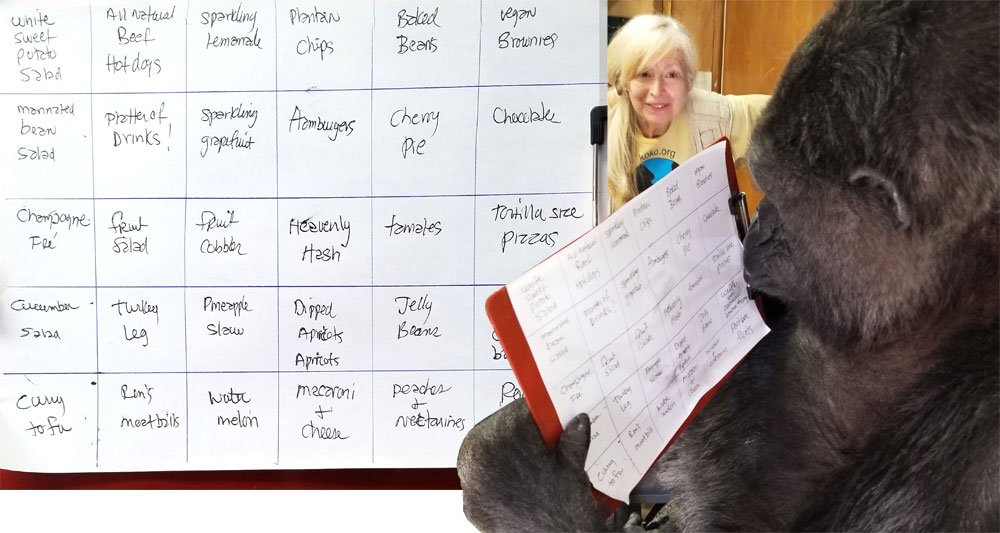 Koko chooses her favorite foods for the birthday meal

Koko and I have been working and playing together now for over 45 years, since she was a baby, demonstrating how very much we share with gorillas and other great apes. This knowledge continues to inspire the world to care about saving them, and empowers our mission of Conservation through Communication.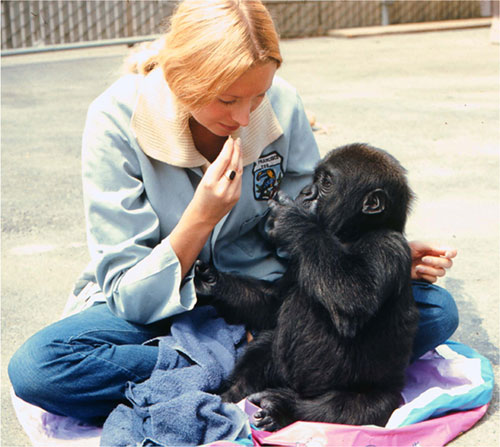 Please join us in celebrating Koko and her achievements!
You can help her continue to be a Voice for Nature and an Ambassador for her Endangered Species by making a generous birthday donation!
And whether or not you donate, please send a special birthday message to Koko — she loves to read them!
Gorillas urgently need our help to make a significant difference in their lives — they are being hunted in the wild and their profound sentience is generally ignored in captivity.
Your birthday gift will extend Koko's birthday celebration — and help us continue to learn from Koko and Ndume how to continually improve gorilla care around the world. Your gift will also help us explore the uncharted intellectual and emotional abilities of great apes, and apply this knowledge to save the species. We still have much to learn — and do!
Your birthday gift today will support Koko, the Gorilla Foundation, and all gorillas! And your personal birthday message to Koko will mean a lot to her!
In return, Koko will continue to be the inspiring "Voice of Nature" that we all need to hear, in order to be the best stewards of our planet.

With thanks and best wishes from all of us at The Gorilla Foundation,
Penny Patterson, Ph.D., President and Director of Research

---

PS: Sample birthday message to Koko ...