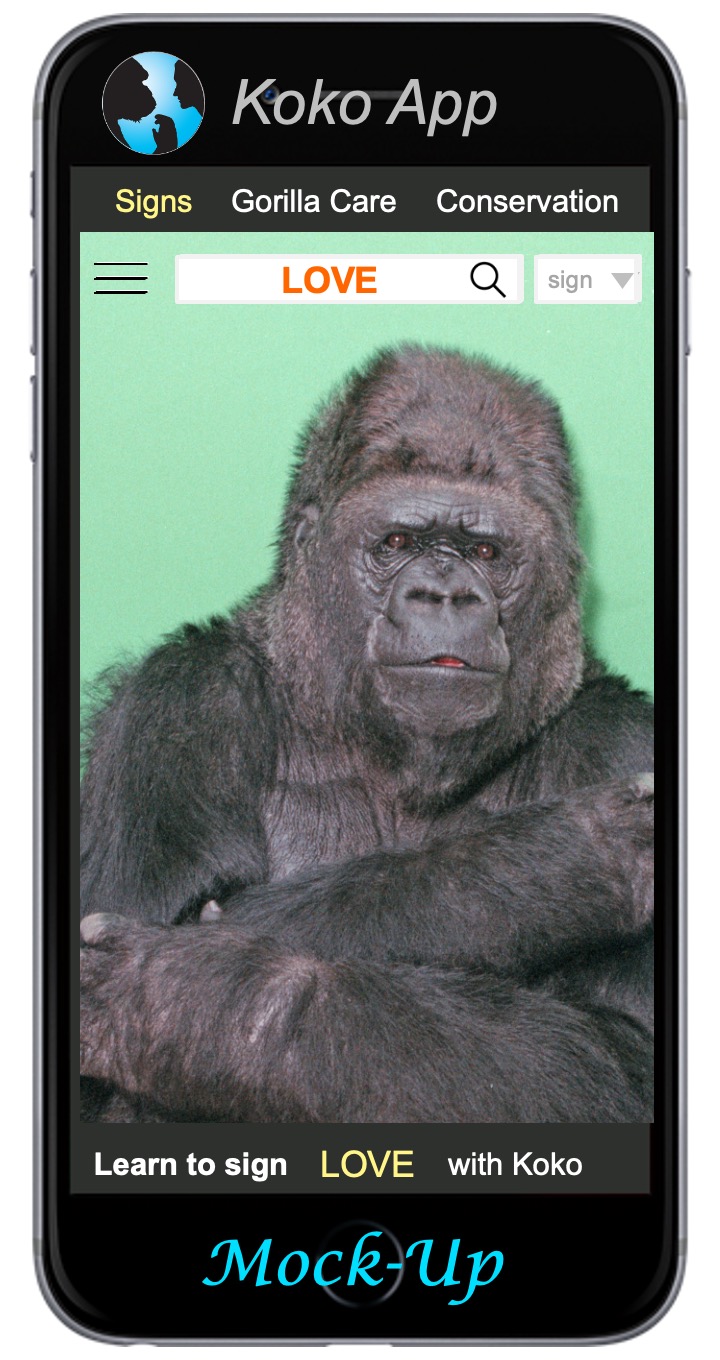 The Gorilla Foundation is looking for a leading-edge tech partner to help us develop the "Koko App" — as a way to save gorillas from extinction, improve their lives in captivity, continue our ground-breaking dialogue with them,  and inspire our children to become "Voices for Nature" capable of practicing conservation through communication.
The Koko App will help everyone (kids, adults, teachers, gorilla caregivers, conservationists, scientists …) learn American Sign Language (ASl) from the gorilla who mastered it in a few short years.  It will also reveal the mind of one of our closest living species to be much like ours, and thus invoke the empathy needed to save gorillas from extinction.
We have a mockup design and years of multimedia content and expertise.  However, we don't have the expertise to develop a multi-platform phone app that will appeal and be intuitive to use by millions worldwide — from the US to Africa (where free-living gorillas are endangered, and cell phones are now highly accessible)
That's where you can help!