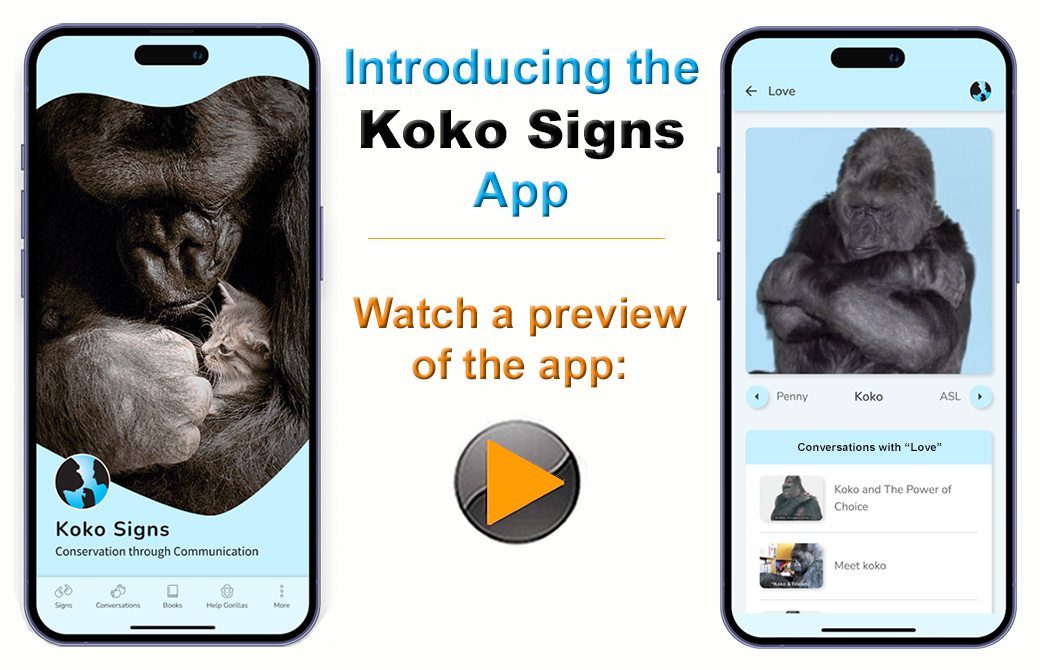 Dear Friend,
Happy Birthday to our partner, Ecoflix!
Ecoflix is the first not-for-profit streaming channel dedicated to saving animals and the planet. 100% of your membership fees go to an NGO chosen by you!
A message from Ecoflix:
"It has been an amazing two years for Ecoflix. We have created Ecoflix original documentaries across the world, we have won many film awards, and more importantly we have worked with some of the most influential and inspiring NGOs across the globe to inspire real positive change. We are so excited about the next few years and beyond".
If you would like to be part of this movement, then you can sign up to Ecoflix via our direct page which means 100% of your subscription fee will come directly to us at The Gorilla Foundation, then please Click here – ecoflix..com

With Koko-Love,

Dr. Penny Patterson
President and Director of Research
The Gorilla Foundation / Koko.org