Dear Friend,
There's still time to support Koko's Legacy on Giving Tuesday!
We need your help: Koko's work as the Voice of Nature and ambassador for endangered species is not done! Gorillas — especially lowland gorillas — remain on the critically endangered list, and Nature is losing its ability to sustain all forms of life, including humans.
We can change this if we are willing to learn about interspecies communication and our kinship with all life — from Koko!
There are three important reasons to support The Gorilla Foundation this Giving Tuesday — three reasons for hope:


Program 1: Kids4Koko

Koko has inspired kids all over the world through our educational programs. We work with teachers and classrooms to distribute books and learning tools about Koko, captive and free-range gorillas and environmental protection.
Kids love to learn how to sign like Koko — and to network with other kids as well as gorilla experts to find solutions to save, protect and properly care for gorillas and other great apes.
Your support on Giving Tuesday will help us reach many more teachers and students. The young people participating in Kids4Koko are the future of this planet. Help them make it bright for all species.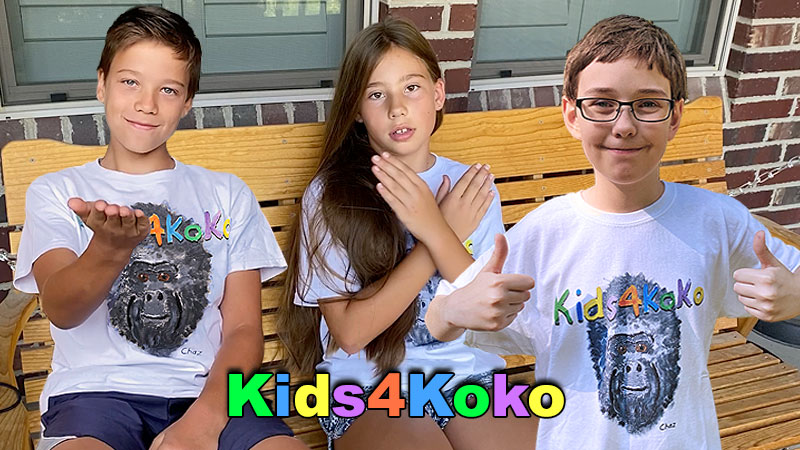 Program 2: KokoApp

Many supporters have asked when we'll have an App available for all to learn Koko's language. The good news is that we are currently vetting developers in order to build the KokoApp in 2022.
Your support on Giving Tuesday will be the cornerstone; we cannot build it without you.
The KokoApp will place in everyone's hands the ability to communicate between species, and to understand signs gorillas use naturally with one another.
For caregivers at zoos and sanctuaries, it will be a critical tool for communicating directly with gorillas in their care.
And for African communities living near gorilla habitats, hosting eco-tourists and dealing with poachers first-hand, it may be the first time they see gorillas for who they really are, through videos on their phones.
Seeing is believing!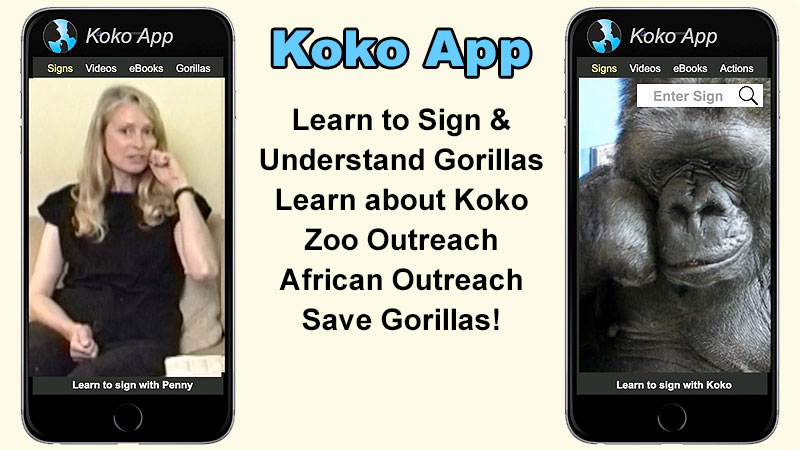 Program 3: KokoArc
The "Arc" stands for "Archive" (and also for "arc of time") and we're excited to begin a year-long process of digitizing all the video footage that we have of Koko, Michael and Ndume.
Great Ape experts, zoos and interspecies communication researchers contact us regularly to obtain the rare footage we have in our possession on over 1,000 hours of video tapes, spanning nearly 5 decades. It costs between $25 and $75 to digitize each one-hour tape. You can help!
Your support on Giving Tuesday will help us preserve this invaluable media collection and make it widely available around the world for analysis, education and collaboration.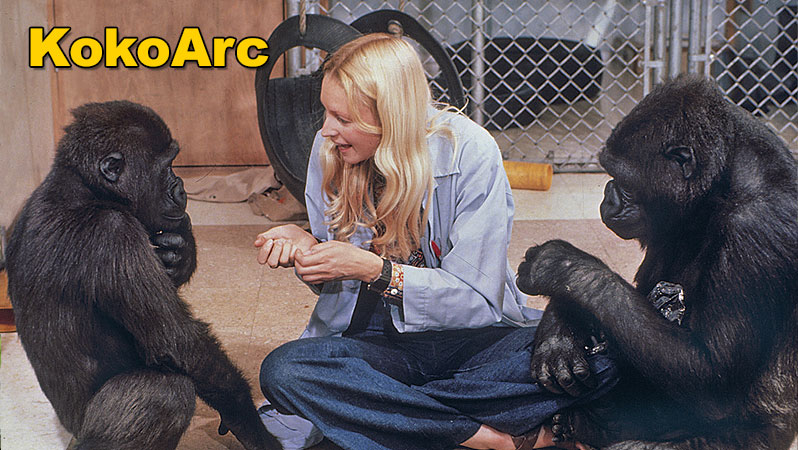 ---
We are so grateful to have you by our side during this next important phase of our work. Your gift of any size during Giving Tuesday will help us reach these ambitious goals.



We'll keep you posted on our progress through Koko's video e-newsletters, as well as on Koko.org and via Koko's social media.
With Koko-love,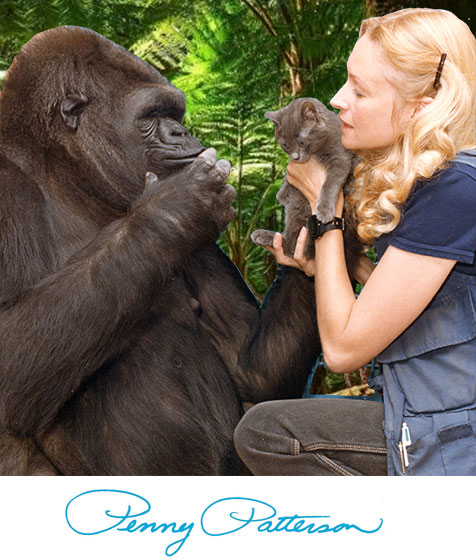 Dr. Penny Patterson, Ph.D.
President & Director of Research
The Gorilla Foundation / Koko.org

---