A Tribute to Ronald H. Cohn [1943-2022]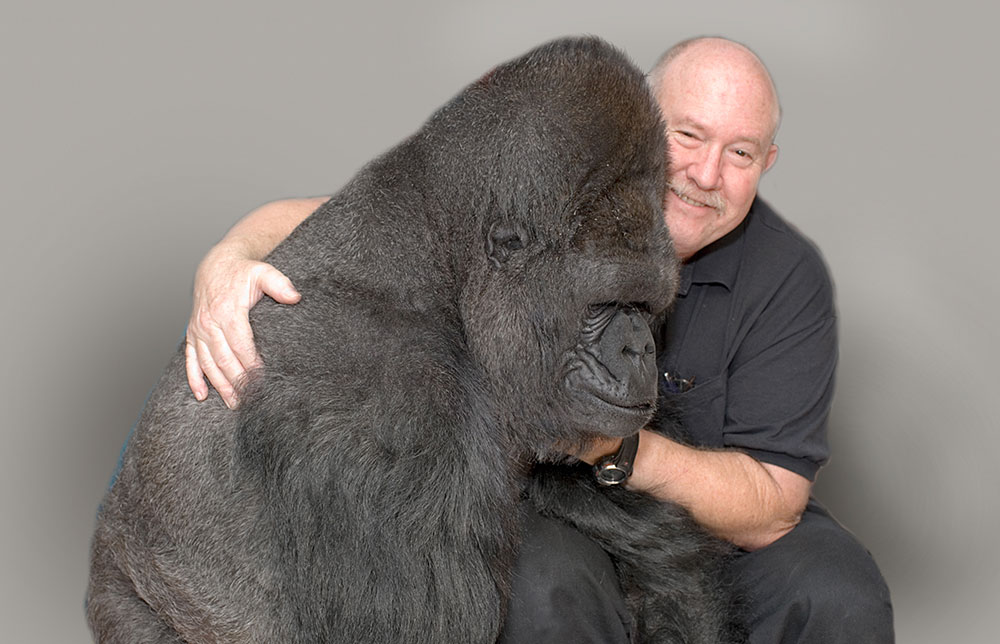 INTRO
We are sad to share that Dr. Ron Cohn, our co-founder and photo/video-grapher, passed away at home on Friday September 16th, 2022. He will be deeply missed and remembered for his outstanding images of gorillas that captured the hearts of so many.
With Ron's popular National Geographic covers, Koko's gentleness and empathy were perfectly captured. These covers, and decades of other photos and videos taken by Ron, helped change people's preconceptions about gorillas.
The gorillas loved and respected Ron as a lifelong father figure. He will be missed by all of us, but his positive impact on the world will live forever.
We will continue to share with you highlights from the vast collection of photos and videos taken by Ron, as part of our digital archive (KokoArc) project, which represents 5 decades of ground-breaking interspecies communication research with gorillas — research that is ongoing thanks to the contributions of Ron Cohn and our dedicated new staff.
Ron's legacy and Koko's legacy are now eternally linked and dedicated to a common cause — conservation through communication.
pHOTOS OF RON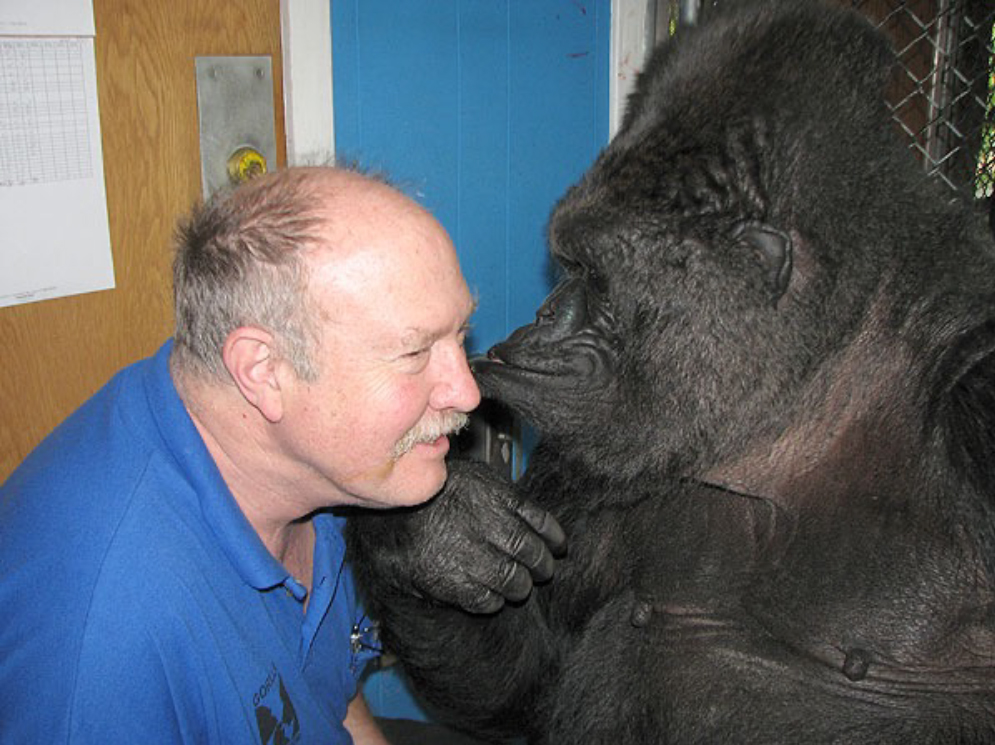 Koko Kisses Ron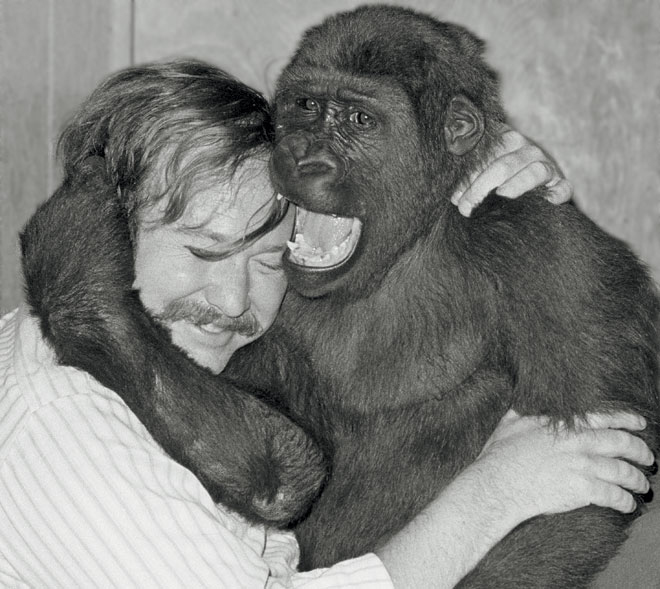 MIchael Gently Bites Ron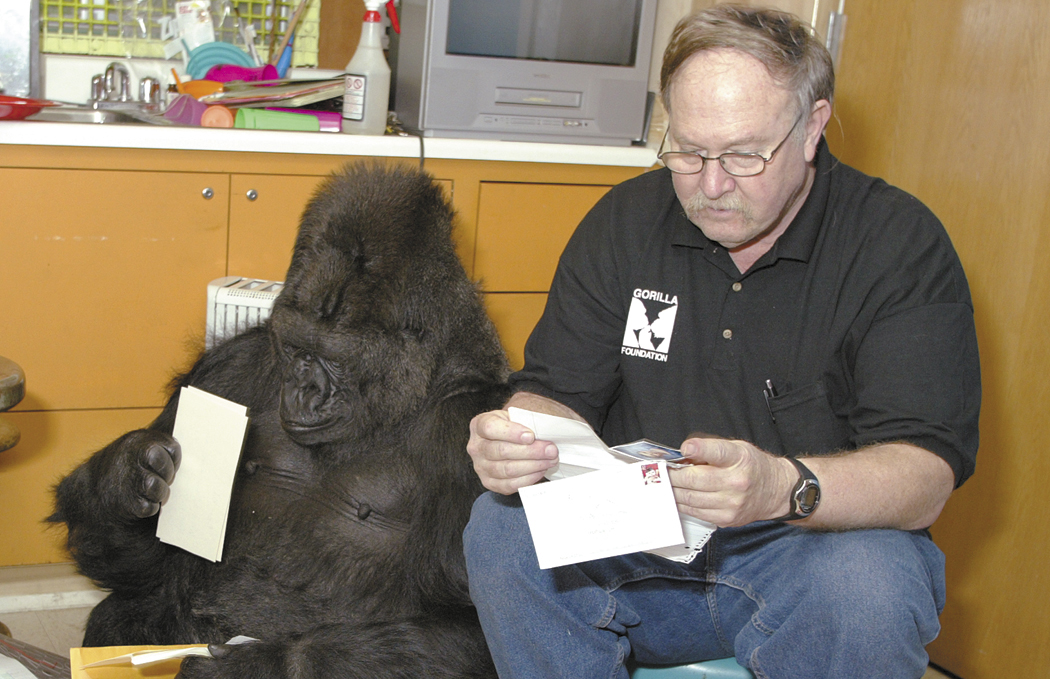 Ron and Koko open Koko's Mail
BIO
Dr. Ronald H. Cohn shared Dr. Penny Patterson's life-long commitment to the gorillas. He served as an authority figure for Koko and his presence was an integral part of their daily routine. His award winning pictures and films of the gorillas have helped to make the Gorilla Foundation a well-known organization around the world.
Ron received a Ph.D. from the University of Illinois. He then became a cell biologist at the Stanford Departments of Medicine and Pediatrics and did much of the initial ground breaking research in genetic engineering and membrane structure. He also discovered that adult cells make hyaluronic acid from glucosamine and led the way for glucosamine treatment for arthritis, before turning his attention a different branch of science: psychology and interspecies communication.
As The Gorilla Foundation's co-founder (from 1971 on), Ron dedicated most of his life to both the Foundation and to the care and enrichment of gorillas Koko, Michael and Ndume. He shared Dr. Patterson's passion for research that generates direct benefits for gorilla welfare and conservation, and his photo/video documentation of Project Koko (memorialized in KokoArc) will continue to contribute to this mission for generations to come.
---
Subscribe to Koko's Video eNewsletter for regular updates from our KokoArc multimedia research database, which includes many of Ron's videos of Koko, Michael, and Ndume,
and is the essence of Conservation through Communication.