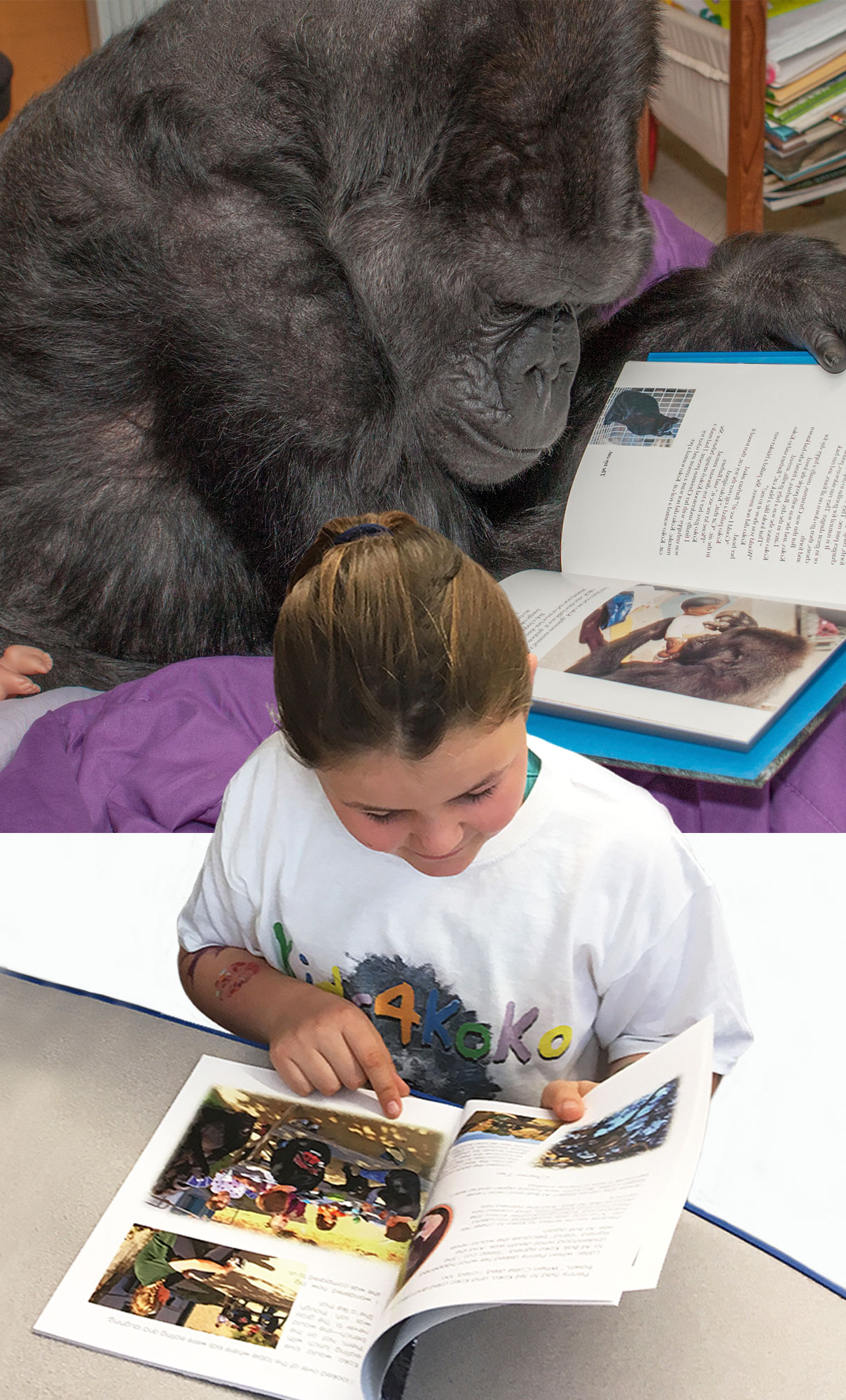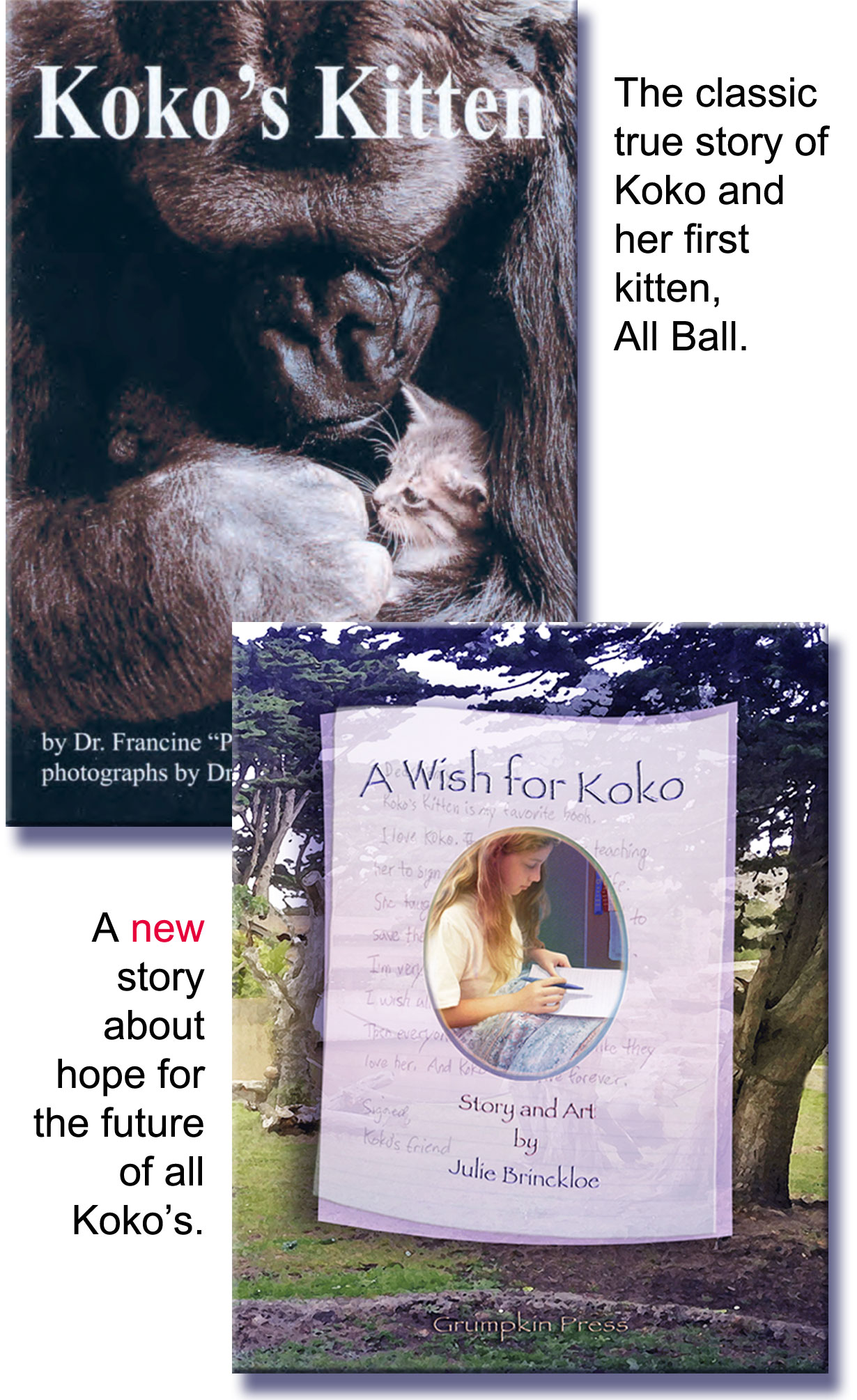 In this section, we're going to read the classic book Koko's Kitten, the new book, A Wish for Koko, and other books about Koko, together, one chapter at a time.  And we'll not only learn about Koko and what it's like to be a gorilla, we'll also learn to understand some of her signs along the way.
The Kids4Koko Pledge
As a "Kid for Koko", you are the key to waking people up to the importance of treating other intelligent species and our planet with love and respect, and ensuring a brighter future for all.
If you agree, please sign the Kids4Koko Pledge and share with your friends.