For the first few weeks, Ball lived in my house. Every evening at six o'clock, I would take Ball to Koko's trailer for an evening visit. I carried the kitten in my pocket as I prepared Koko for bed. Koko soon grew accustomed to this routine.
"What happens at night?" I asked.
"All Ball," signed Koko.
"Right," I said. "Ball visits you at night."
When he was older, Ball snuck into Koko's trailer by himself. It worried me in the beginning. I did not know how Koko would treat the kitten unsupervised. As it turned out, Koko was always gentle. Ball was never afraid of her.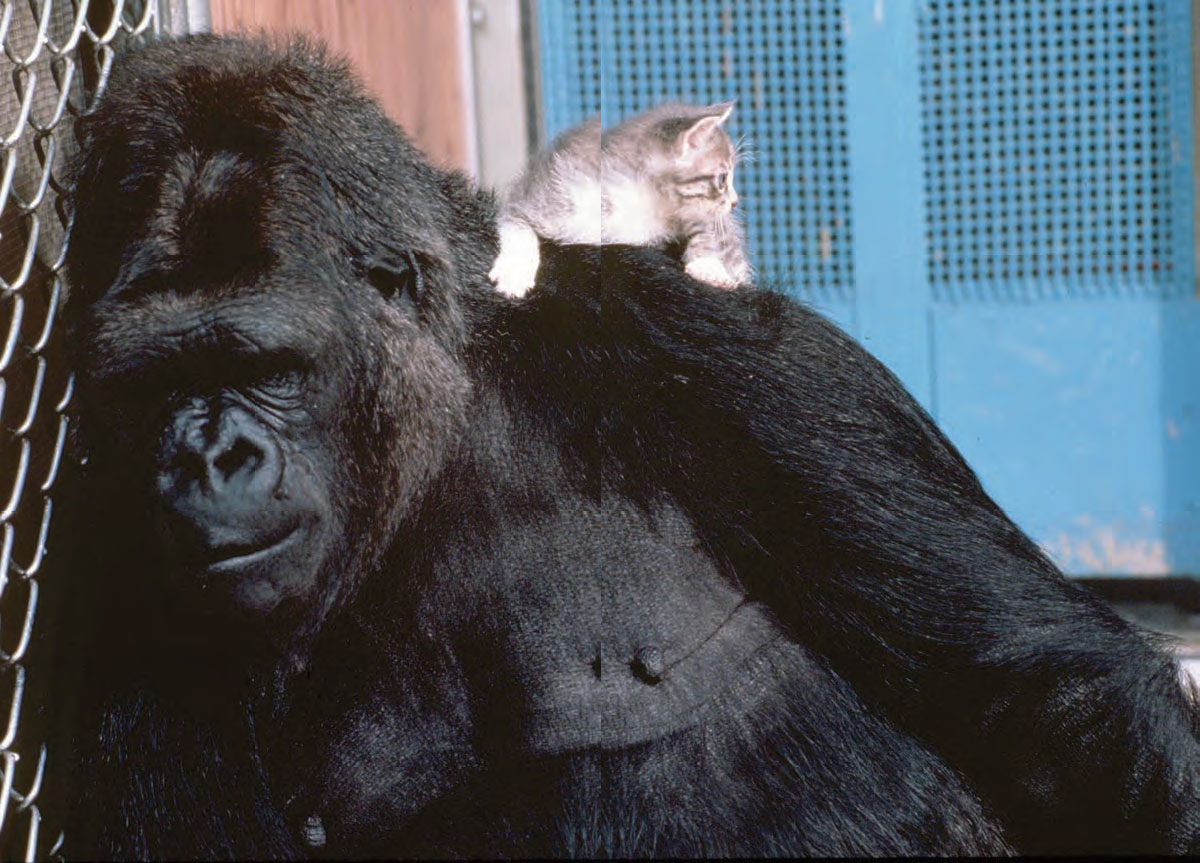 The Kids4Koko Pledge
As a "Kid for Koko", you are the key to waking people up to the importance of treating other intelligent species and our planet with love and respect, and ensuring a brighter future for all.
If you agree, please sign the Kids4Koko Pledge and share with your friends.