Michael's first word was "food."  His caregivers molded his fingers into the gestures of American Sign Language (ASL), while at the same time they spoke the words.  The sign and word for "food" came quickly to him.  He liked to eat.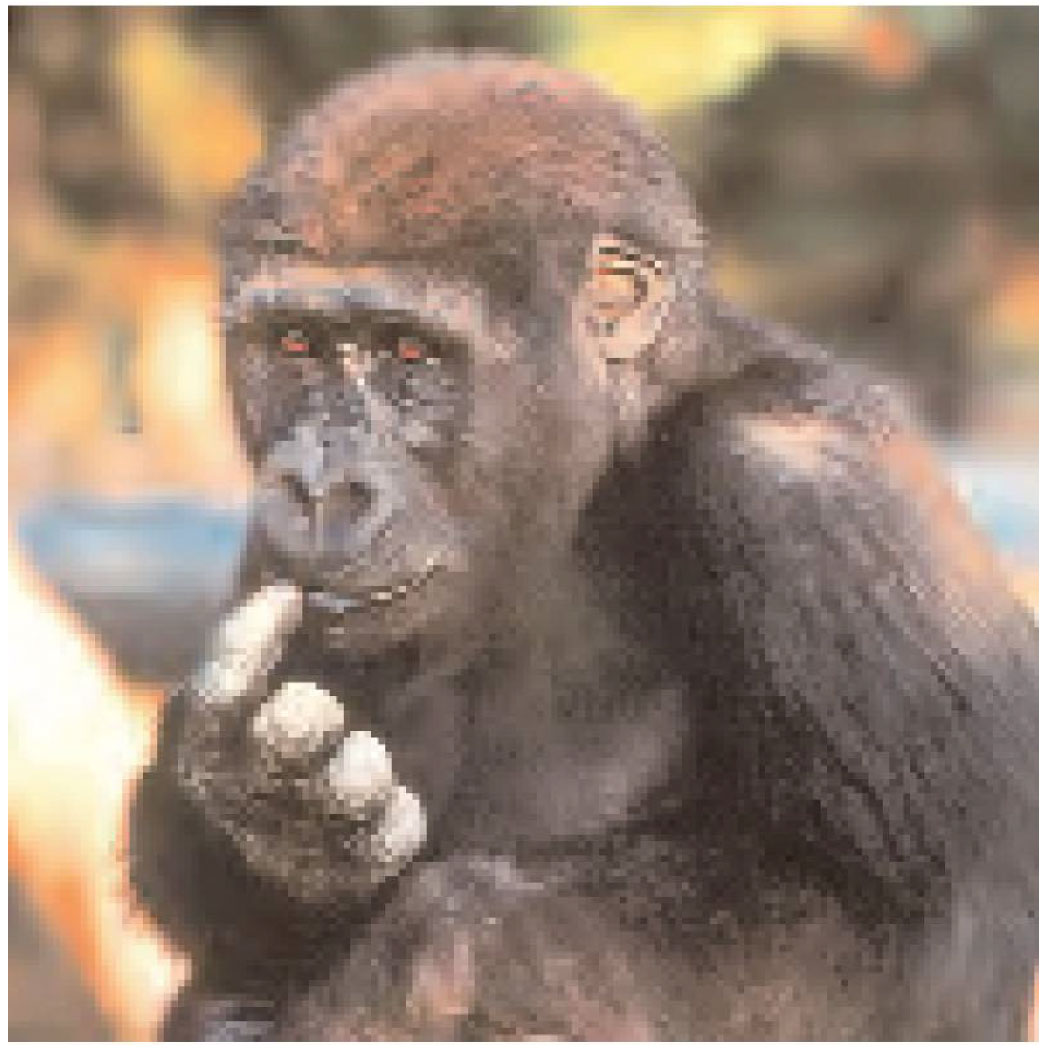 But food was not what Michael wanted most.  He wanted love.  He was quick to turn Ronn into his father and make penny his mother.  He shaped them into the parents he had lost in the forest.  So while they taught him to talk like people, he taught them to love as gorillas do.
Michael came to Penny for comfort and sought out Ron to ease his fears.  He knew that the differences between male and female humans in his California home were similar to those he had experienced as a wild gorilla in the Cameroon rainforest.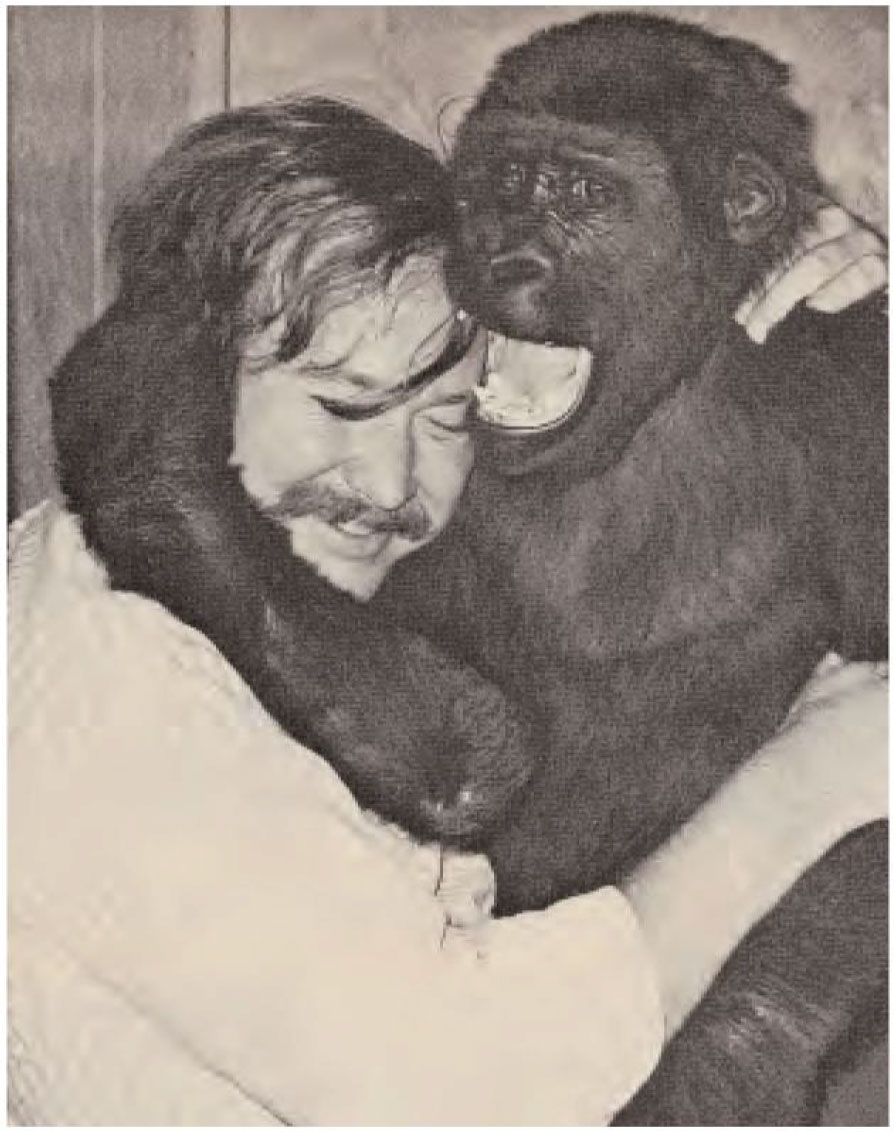 Young gorillas need playmates as well as parents.  Michael was lucky to have Koko.  When he moved in she was almost six years old, knew many words in ASL, and was a celebrity as the first "talking gorilla."  Koko had expected a baby, and was upset that Michael was a strong forty-pound youngster.  As a jealous only-child, Koko made trouble for Mike at first.  She teased and taunted him, when Penny and Ron were not watching.
The Kids4Koko Pledge
As a "Kid for Koko," you are the key to waking people up to the importance of treating other intelligent species and our planet with love and respect, and ensuring a brighter future for all.
If you agree, please sign the Kids4Koko Pledge and share with your friends.