Michael saw things with an artist's eye.  He often asked for drawing materials and paints.  He was intense when making a painting.  It was not just random splatter for Michael.  He focused on objects in his environment, and illustrated his impression of them.  Mike continued to paint throughout his years as an adult silverback gorilla.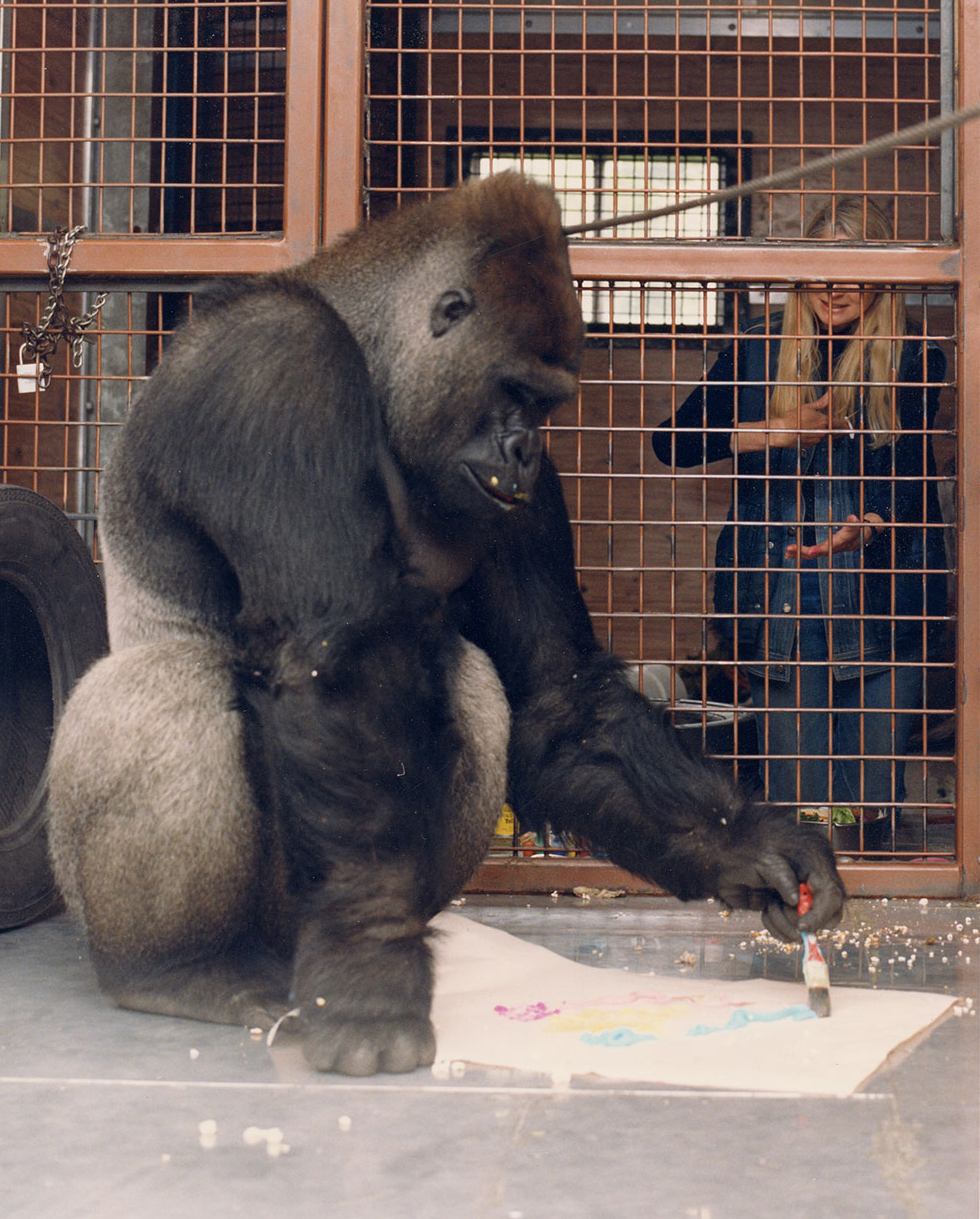 Michael became friends with a black and white dog named Apple.  Michael and Apple played together for hours, chasing one another around the enclosure long after Mike's human caregivers grew tired.  One day, Michael's caregiver game him a fresh canvas to paint on with a choice of many colors.  Michael selected black and white and used the paints to create an image.  When Tyler asked him what he had painted, Michael signed: "Apple Chase."  Michael had painted his dog Apple in motion from memory.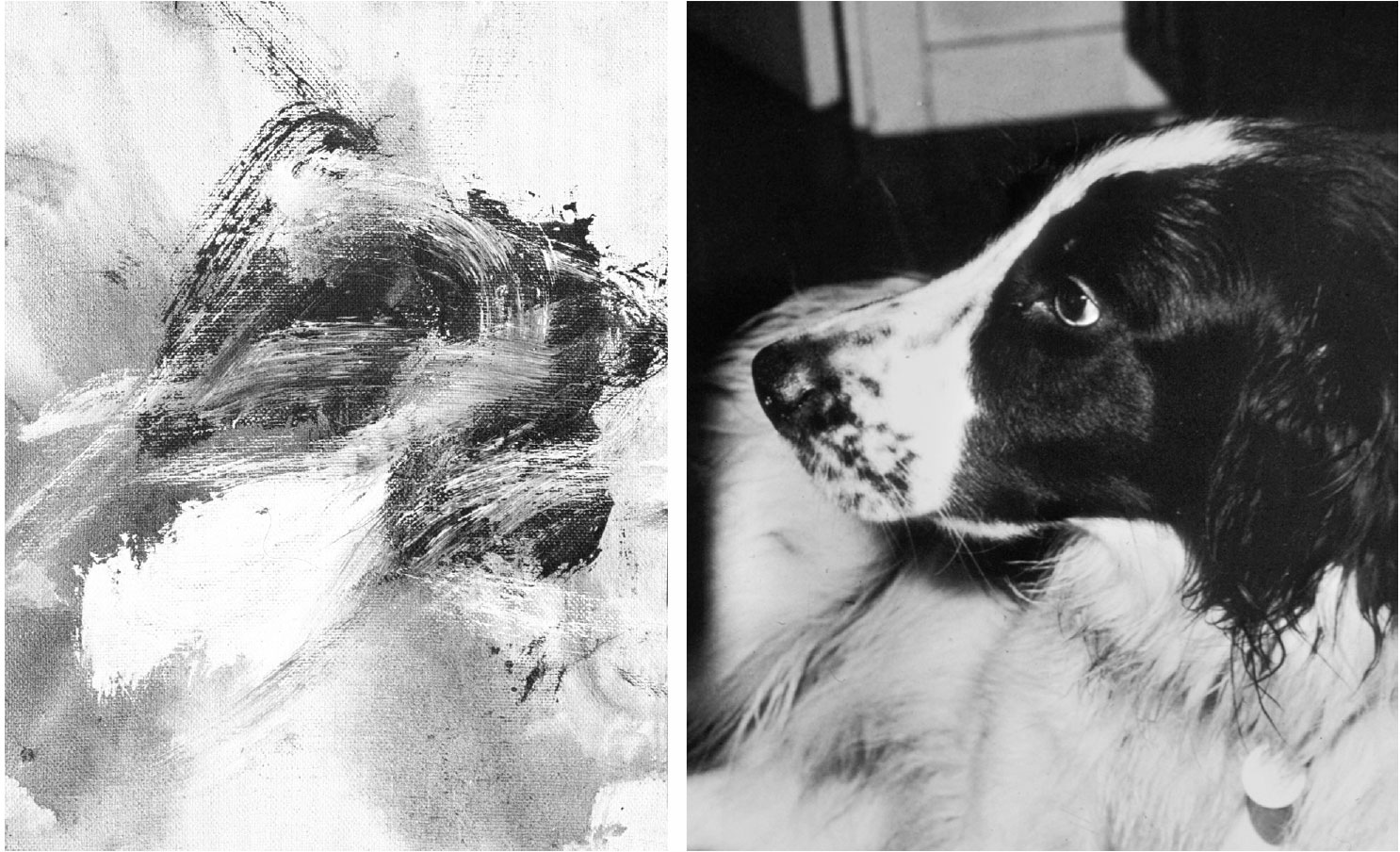 The Kids4Koko Pledge
As a "Kid for Koko," you are the key to waking people up to the importance of treating other intelligent species and our planet with love and respect, and ensuring a brighter future for all.
If you agree, please sign the Kids4Koko Pledge and share with your friends.